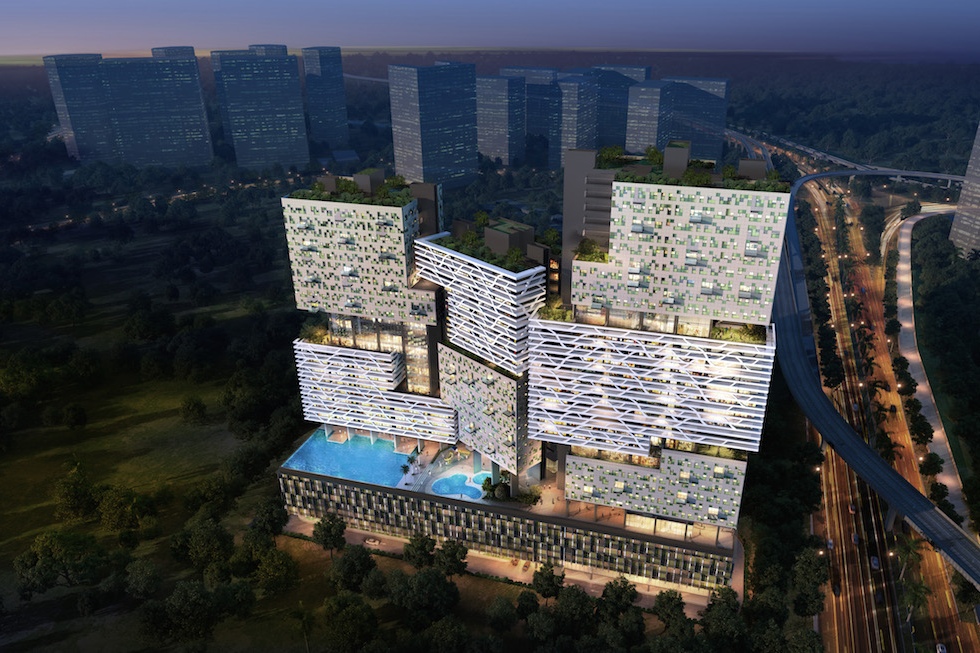 Novum captures the spirit of South Bangsar, one of Kuala Lumpur's most sought-after hot spots. Novum's iconic design and the latest in contemporary facilities and conveniences will define this exciting new precinct for years to come.
ICONIC BALANCE
Novum captures luxury, privacy, comfort and environmental sustainability to bring nature and tranquillity to the heart of a concrete world. The building form is sculptured as a series of interlocking structures to create clusters of villages in the sky. Balanced, natural design is also accompanied by the latest in digital conveniences, allowing you to stay connected with the world around you.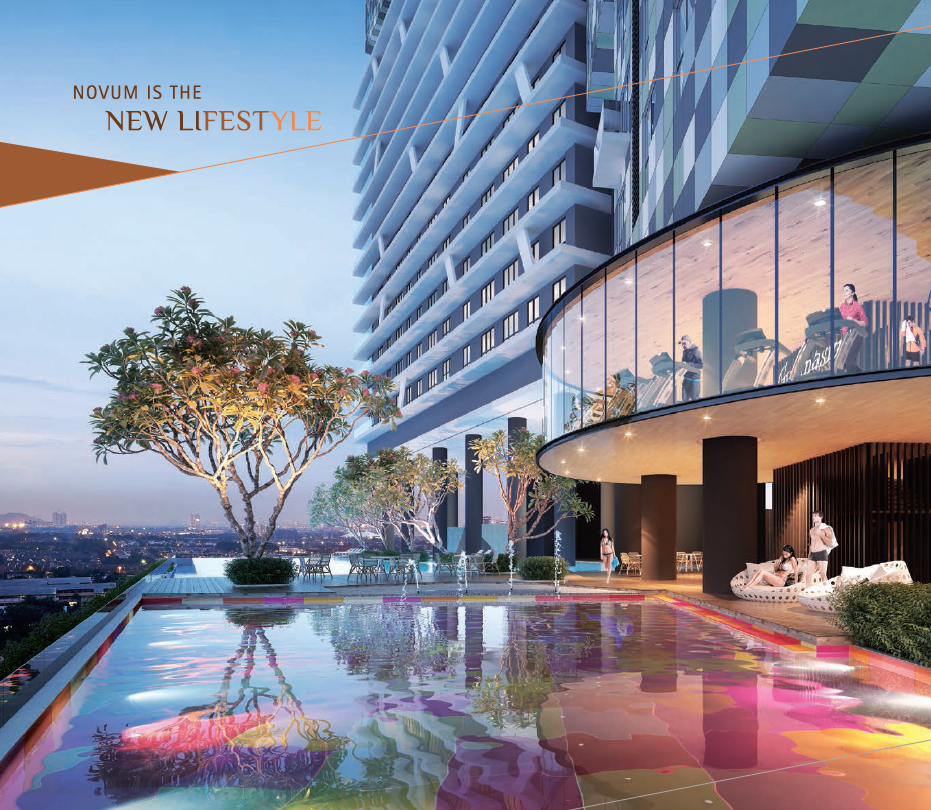 THE NEW LIFESTYLE
Novum offers the latest in lifestyle facilities.
There are Moonscapes to cater for every lifestyle need, from tranquil and shared spaces to active areas.
Every lifestyle area is wired for virtual networking, connecting you to the world, while you network in real-life with friends and family.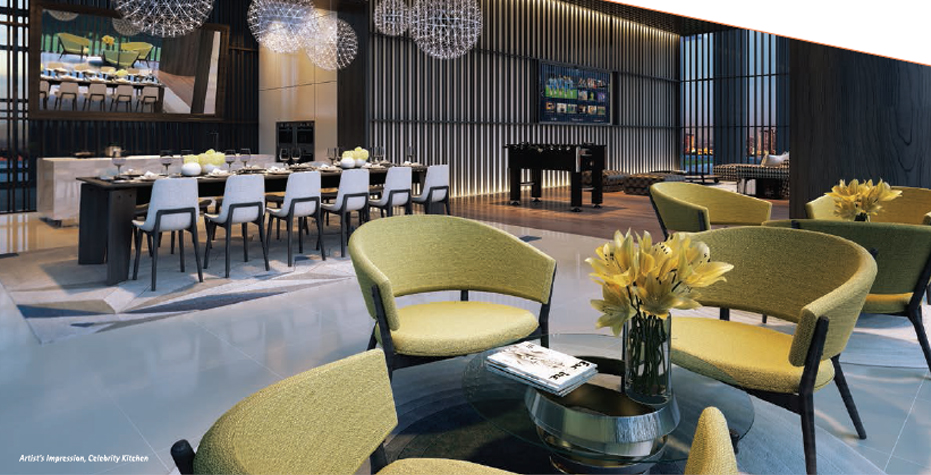 THE ES'PREE - (6TH & MEZZANINE FLOORS)
The Es'pree on the 6th floor is a double-level gathering point where you will find everything in the way of innovative facilities and services. Enjoy life's rewards, overlooking the excitement of the city from the expanse of an open-air terrace. Experience the best of natural living amidst lush green spaces. Dine in style at a Celebrity Kitchen with an Outdoor Dining area.
The Mezzanine Floor is an extension to our Podium facilities. Here you will find services that bring added lifestyle benefits, such as a Convenience Store, Dance Studio, Kickboxing and Fitness Classes. We go beyond with touches like these to ensure the best in contemporary urban living.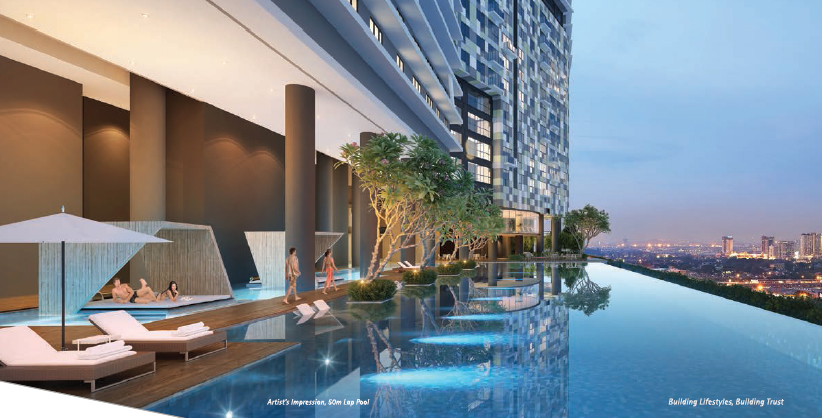 INSPIRING MOODSCAPES
Novum will have an Olympic-size swimming pool that gives you the space to rejuvenate and refresh. The pool, as well as Novum's floating gym, will offer uninterrupted views of Kuala Lumpur's skyline.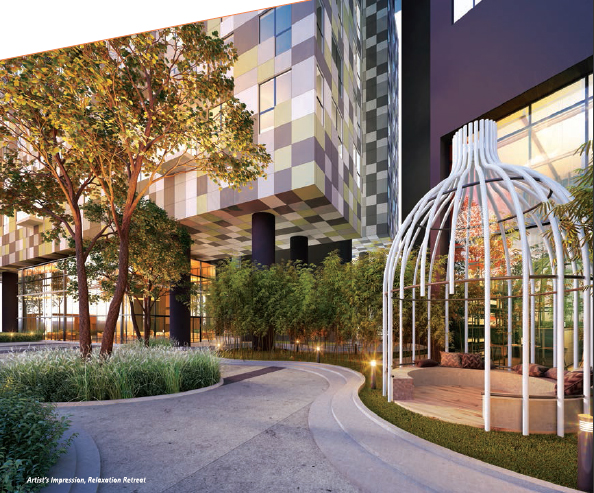 INSPIRING MOODSCAPES
Novum offers four unique moodscapes, featuring different themes that provide different tranquil surroundings.
These are exclusive sky gardens that bring lush, open-air and inspirational spaces for a rejuvenating private retreat. Relax with a book, meet up for a quiet conversation with friends, or simply enjoy inspirational moments amidst gardens, cosy nooks and shady spots.
RHAPSODY
GAZE AT MAJESTIC SCENES
BLISS
REFLECT IN HARMONY
CHILL
RELAX IN COMFORT
STREAM
SAVOUR MUSICAL INDULGENCE